---
About MediGear International Corporation
Company Profile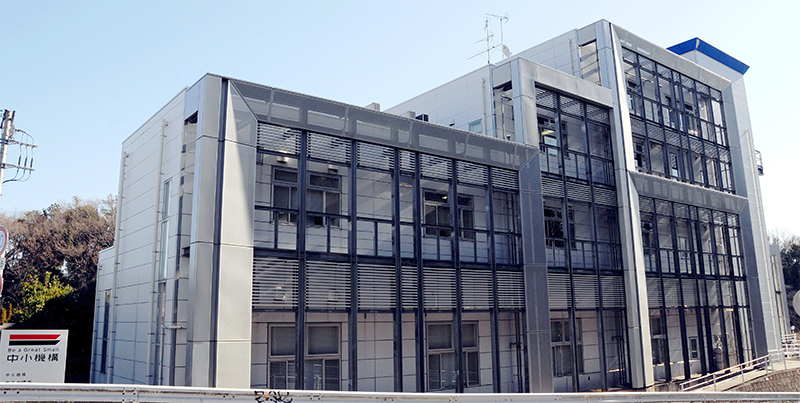 Company Name
MediGear International Corporation
Head Office
Setagaya-ku Tokyo
TEL +81-50-5896-6052
Founder & CEO
Takeo Tanaka
Establishment
April 2, 2013
Outline of Business
Development, manufacture and sale of medical equipment, especially equipment and systems for IVR medical treatment
Capical (incl. capital reserves)
159.3million (JPY) (as of September 15, 2021)
Collaborative Research

Tokyo Institute of Technology, School of Life Science and Technology
Azabu University, School of Veterinary Medicine
National Institute of Technology, Tomakomai College, Department of Applied Chemistry and Biochemistry.
National Cancer Center Hospital East
---
My Thoughts On This Project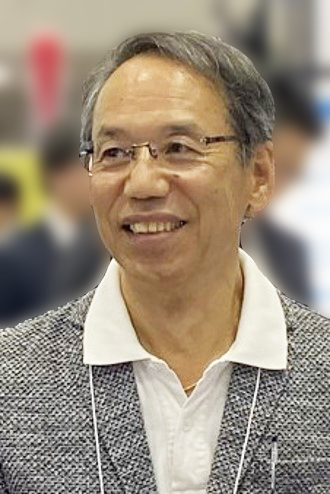 As we know, cancer has been the top of the cause of death for a long time. I, myself, lost my family and friends who died of cancer. I want to save patients whom the existing, even the latest treatments are not applicable to.
Many patients have already exhausted with the treatment so far in terms of energy, physical strength, and financial. Some patients may have an undeveloped medical environment. We sought a treatment method that could be used more widely without imposing a burden on patients and their families. The first condition is to avoid using drugs as much as possible. Second, do not put a scalpel in the patient's body as much as possible. Third, pay attention to the fact that cancer is a disease caused by a gene mutation.
My conclusion is this new approach to pinpointing cancer. Even if the concept can be realized, material search, trial production, and animal experiments are required to realize it. I lacked basic knowledge, so I took the doctoral program at the graduate school and studied again, and now I am a PhD candidate.
It took time to find the material. With a certain material, although the desired product was achieved, cytotoxicity was found during repeated animal experiments and it was abandoned.
We have been supported as we began to gather basic data to prove our proposing therapy, but there are many people still cannot believe our therapy because of such a unique idea. At the same time as steadily accumulating scientific data, it is necessary to pave the way for commercialization.
Medigear is a startup specializing in research and development. There is no manufacturing know-how or sales channel. Become a manufacturer and distributor who does not own the equipment. It is fabless, has no sales staff MR, and is entirely outsourced.
The product currently under development is the first pipeline. We have applied patents and plan to develop our business based on these, and the second pipeline concept has been completed. The first product must be successful. Cancer patients around the world are waiting for us.
Medigear offers highly managed medical devices. It is administered like a drug, but there is no biochemical reaction in its mechanism of action. It is a non-medicine that is similar to a drug only by its physical and mechanical actions. In the theory of innovation creation, we think that it corresponds to Joseph Alois Schumpeter's "new combination of knowledge." We are determined to thoroughly dig into this step-function-like "new knowledge" and take on the challenge of making profits without giving up.
Our mission is to provide new approaches to cancer patients who cannot find treatment options, and to contribute to medical care around the world. We, MediGear challenges to change the medical industry depending on the drugs too much from the new therapeutic design point of views. Thank you
MediGear International Corporation
Founder & CEO Takeo Tanaka
Educational History
Tokyo Institute of Technology School of Life Science and Technology, Ph.D. candidate.
Tokyo Institute of Technology School of Engineering, Master of Engineering (1975).
Specialized Field
Engineering physics, medical system design, biomolecular functional engineering (Tumor cytology, biomaterial science, biological imaging)
Career History
Kobe Steel, Ltd., Kobe, Japan (1975 – 1994)
Assigned to the basic research laboratory.
In charge of steel process instrumentation technology.
Responsible for overseas projects and new businesses.
Established a joint venture company related to semiconductor manufacturing and inspection services, and listed IPO on the second section of Tokyo Stock Exchange.
As independent (1994 – 2013)
Established and managed US and Japanese IT ventures, especially in venture company management based on domestic and international MOT.
---
Company History
| | |
| --- | --- |
| Apr.2013 | Established MediGear International Corporation (at Tokyo Tech Yokohama Venture Plaza). |
| Jun.2013 | Regarding NANO particle, concluded collaborative research and development agreement with Tokyo Institute of Technology. |
| Jul.2014 | Adopted by Energy-related Venture Business Development Promotion Project (Kanagawa Industrial Labor Bureau). |
| Jun.2015 | Adopted by Monozukuri, Commercial and Service Innovation Project. |
| Jul.2016 | Adopted by Energy-related Venture Business Promotion Project (Kanagawa Industrial and Labor Bureau). |
| Nov.2016 | Certified as a Yokohama Chizai Mirai Enterprise (Yokohama City Economic Bureau). |
| Dec.2016 | Selected by NEDO SUI. |
| Sep.2017 | '2017 Venture title from Tokyo Tech awarded. |
| Nov.2018 | Received an investment from M3 Group. |
| Dec.2018 | Selected by NEDO STS. |
| Feb.2019 | Nano Tech Grand Prize 2019 Project Award by International Exhibition & Conference of Nano Technologies |
| Apr.2019 | Received an investment from a major pharmaceutical company. |
| Aug.2019 | Selected by The Japan Patent Office (JPO) the FY2019 IP Acceleration Program for Startups (IPAS2019) |
| Feb.2020 | Received an investment from a major chemical company. |
| Feb.2021 | Received an investment from a crowdfounding (FUNDINNO). |
---